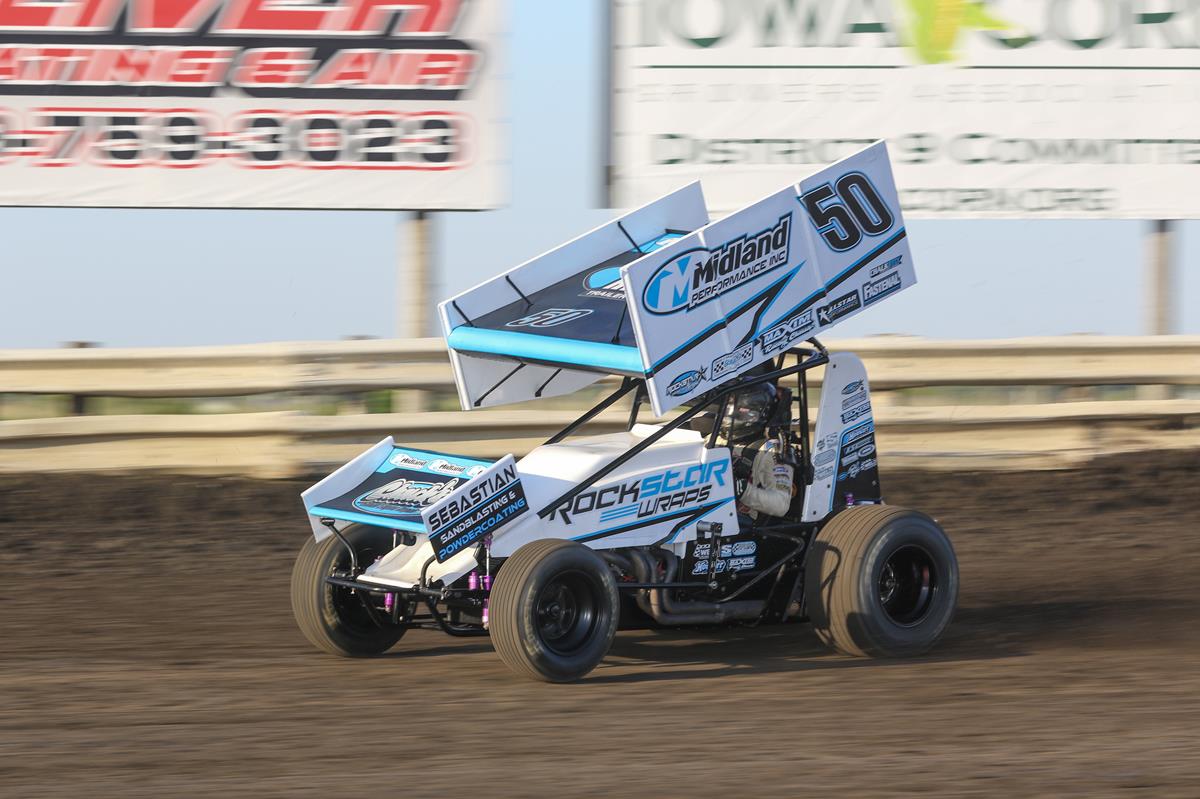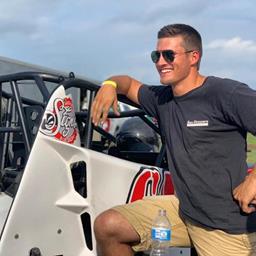 ---
Paul Nienhiser a Bridesmaid Again with Sprint Invaders
PETERSEN MEDIA: While his win total doesn't show just how good he has been in 2022, Paul Nienhiser continues to be a threat any night he checks into the pit area in both the No. 9x and the 50. This past weekend was no different, as Nienhiser settled for a second-place finish on Sunday night, after a bit of bad luck relegated him to a 12th place finish on Friday night.
"Friday night we were really good, but we got the short end of the stick when cars got together in front of us, and it forced us to the back," Nienhiser said. "Sunday night, I led early but a little bobble allowed second to get by me, and I was never able to get back by and finished second again with the Sprint Invaders."
Piloting the PNR No. 9x on Friday night in Lincoln, IL with MOWA, Nienhiser had a tough pill draw that lined him up ninth in his heat race. Having some luck to avoid a pile up in front of him, Nienhiser raced into the 4th position. Battling for third, Nienhiser settled in and finished fourth and propelled himself into the redraw.
Pulling the four, Nienhiser lined up fourth in the feature and wasted no time jumping into second when the green flag was displayed to the field. With time of the essence as officials cut the feature to 20-laps, Nienhiser worked hard to challenge for the lead, but his progress would be interrupted by a caution.
Under the caution, a quick rain shower would move over the track and though it was mild, officials would cut five more laps off the race as they worked the moisture into the surface.
When the race finally resumed, a couple of cars got together in front of Nienhiser and though he was able to avoid the carnage, he would spin out to avoid damage and it would result in him going to the back of the pack. With limited laps left the race, the Chapin, IL driver was able to get a few positions back as he finished 12th aboard the CAM2 Lubricants/Buffalo Wild Wings/Innovative Design backed No. 9x.
As Saturday's event was cancelled to rain, Nienhiser hopped aboard Scott Bonar's No. 50 on Sunday as they checked into Adams County Speedway for Sprint Invaders action.
Lining up fourth in his heat race, Nienhiser was sporty early in the night as he raced to a second-place finish and clinched a berth in the Dash. Before the Dash, Nienhiser and company made wholesale changes to the car, and it helped their balance as Nienhiser picked up a second-place finish in that as well.
Following the redraw, Nienhiser's four placed him in the second row of the feature event, but it didn't take long for him to power into the race lead.
Getting the lead on the opening circuit, Nienhiser went to work on the cushion that had built up around the speedway and laid down some great laps as he quickly reached the back of the field and began the lapping process.
On the 10th lap, Nienhiser would make a subtle mistake, however it was enough to break his rhythm and allow Chase Randall to race into the lead. As the lead duo set a torrid pace, Nienhiser could not quite get back to the leader and challenge as they charged hard through traffic.
With the checkered flag in the air, Nienhiser capped his weekend off with another second place finish with the Sprint Invaders.
"We have been really good with the Sprint Invaders this year, and I think we have ran either first or second in every race with them thus far," Nienhiser said. "Looks like we have an off weekend ahead before getting back to work Labor Day Weekend."
Nienhiser would like to thank CAM2 Lubricants, Buffalo Wild Wings, Innovative Design, Mason Sound, Bradshaw Custom Pumping, Signature Signs & Design, Sunstoppers Window Tinting, American Rental Center, Fierce Herbicide, Guse's Pub & Eatery, Wessler Bros Agency, Willhite Mowing, T&K Tree Services, Engler Machine and Tool, FK Indy, Rider Racing Engines, Midland Performance, Simpson Race Products, Smith Titanium, and Premier Powder Coating for their continued support.
Nienhiser would also like to thank Midland Performance, Kinney Racing Engines, Rockstar Wraps, Heartland Trailer Manufacturing, Robert's Tire Center, and Stronghurst Collision for their support of the No. 50 car.
BY THE NUMBERS: Races-21, Wins-3, Top 5's-13, Top 10's-17
ON TAP: Nienhiser will return to action on September 2nd at Jacksonville Speedway and September 3rd at 34 Raceway.
STAY CONNECTED: Stay updated with Paul Nienhiser by following him on Twitter @Paul_Nienhiser or by clicking over to www.paulnienhiser.com.
PETERSEN MEDIA: Petersen Media is a PR firm that can handle your public relations, marketing, and any other promotional needs. Petersen Media utilizes multiple tactics to help you reach your intended audience, to boost awareness.
For more information contact sales@petersenmediainc.com, by phone at 916-342-3424, visit www.petersenmediainc.com, www.facebook.com/PetersenMedia, or follow www.twitter.com/petersen_Media.
---
---
Submitted By: Paul Nienhiser
Article Media
Back to News