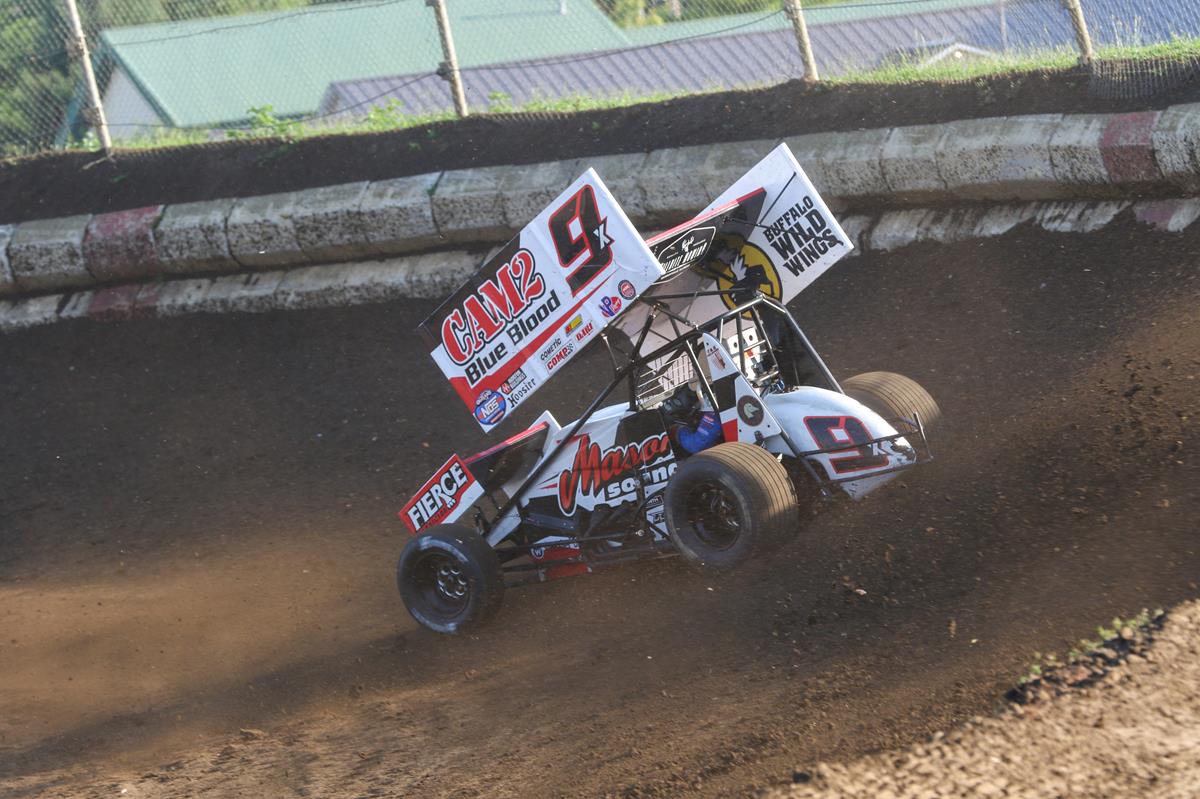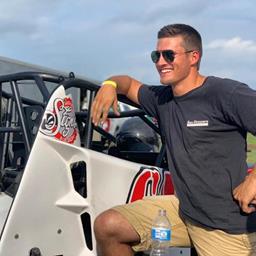 ---
Nienhiser Nets 2nd and 7th Place Finishes at Jacksonville Speedway
PETERSEN MEDIA: Dealing with dangerously high temperatures in the area that led to cancelled events, Paul Nienhiser was able to get a night of racing in at his home track, Jacksonville Speedway, where he earned a 2nd place finish in 305ci action, before charging from 14th to 7th in the 410ci race.
"It was almost one of those nights you want to forget," Paul Nienhiser said. "It had been a while since we ran our 410ci car, and we had some apparent issues early in the night. We did all we could in limited time but it hindered us for sure, though we still ran through the field and picked up a Top-10."
Dealing with engine gremlins in hot laps, Nienhiser and company didn't have time to troubleshoot their issues before heat race competition and Nienhiser lined the CAM2 Lubricants/Buffalo Wild Wings/Innovative Design backed No. 9x up fifth in the aforementioned heat.
Slipping back to sixth, Nienhiser's issues were magnified in his heat as he was able to get back into fifth when the checkered flag was displayed to the field. Narrowing down the issues as they thrashed, the PNR team cleaned what they could in the fuel system prior to the feature where Nienhiser took the green flag from 14th.
Getting the race off to a nice start, Nienhiser would make a couple of quick moves before is troubles returned. Despite his engine losing a bit of power on the third stanza, the Chapin, IL driver did what he could to work his way forward in front of the hometown crowd.
Carving through the field on the slick racing surface, Nienhiser was able to race into the Top-10 as he capped the 410ci feature off with a seventh-place finish.
Also competing in the 350ci division on this night with Caleb Wankel's 305ci engine bolted into a PNR no. 9x, Nienhiser lined up on the pole in his 305ci heat race and proceeded to pick up the win.
While gaining points for the win, Nienhiser didn't acquire any passing points based on his starting position but still was able to take the green flag from the fourth position.
When the feature came to life, Nienhiser used his veteran savvy to quickly jump into the second position as the race to lead would be tough. Keeping the leader in his sights, Nienhiser was able to pull alongside and battle for the top spot but never had the run he needed to make a move.
Continuing to run second, Nienhiser capped the feature off with a second-place finish.
"In the 305ci race, we had a couple of shots at the leader in traffic, but he was really good in open track," Nienhiser said. "It was fun to do a little double duty, and can't wait to try again this weekend."
Nienhiser would like to thank CAM2 Lubricants, Buffalo Wild Wings, Innovative Design, Mason Sound, Bradshaw Custom Pumping, Signature Signs & Design, Sunstoppers Window Tinting, American Rental Center, Fierce Herbicide, Guse's Pub & Eatery, Wessler Bros Agency, Willhite Mowing, T&K Tree Services, Engler Machine and Tool, FK Indy, Rider Racing Engines, Midland Performance, Simpson Race Products, Smith Titanium, and Premier Powder Coating for their continued support.
Nienhiser would also like to thank Midland Performance, Kinney Racing Engines, Rockstar Wraps, Heartland Trailer Manufacturing, Robert's Tire Center, and Stronghurst Collision for their support of the No. 50 car.
BY THE NUMBERS: Races-15, Wins-2, Top 5's-9, Top 10's-12
ON TAP: Nienhiser will be in action on Wednesday night in Dubuque, IA with the Sprint Invaders before MOWA action on Friday Jacksonville Speedway and on Saturday night at Macon Speedway.
STAY CONNECTED: Stay updated with Paul Nienhiser by following him on Twitter @Paul_Nienhiser or by clicking over to www.paulnienhiser.com.
PETERSEN MEDIA: Petersen Media is a PR firm that can handle your public relations, marketing, and any other promotional needs. Petersen Media utilizes multiple tactics to help you reach your intended audience, to boost awareness.
For more information contact sales@petersenmediainc.com, by phone at 916-342-3424, visit www.petersenmediainc.com, www.facebook.com/PetersenMedia, or follow www.twitter.com/petersen_Media.
---
Submitted By: Paul Nienhiser
Back to News