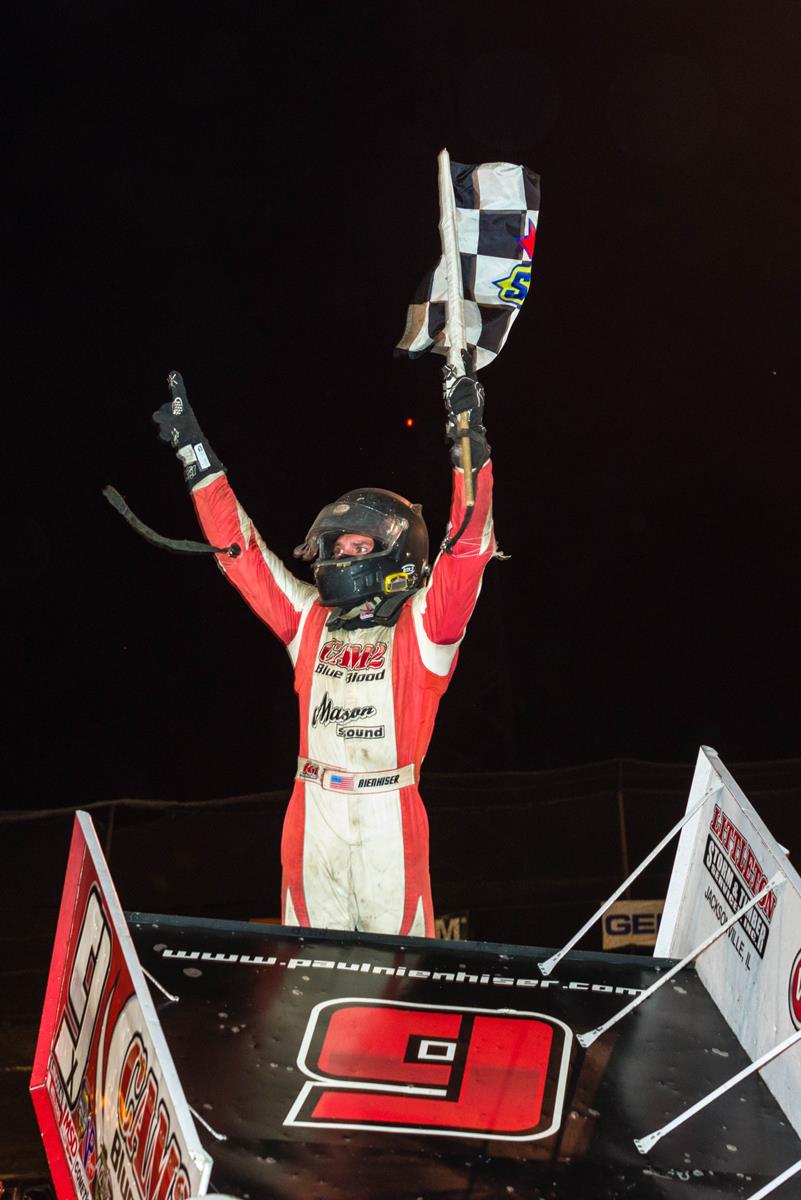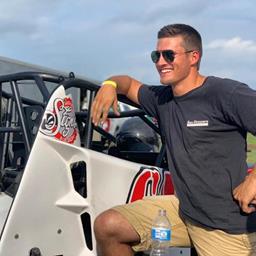 ---
Nienhiser Victorious on Final Night of Illinois Sprint Week!
Paul Nienhiser capped off Illinois Sprint Week with a win at the Macon Speedway in Macon, IL this past Saturday night. Following rain-outs on Wednesday and Thursday at Peoria Speedway and Tri-City Speedway, the four race schedule was shortened to just two.
Getting off to a quick start, Nienhiser would qualify fastest overall at 11.127 seconds around the 1/4 mile oval at Jacksonville Speedway on Friday night. "I've been really fast in Jacksonville the last two to three years every time we unloaded. It's one of those places I just feel cursed to get a win at in front of my hometown fans, it doesn't seem like the luck has been there for us."
Following his qualifying effort, Paul would charge from 6th to 4th in his heat race to secure a spot in the top 6 redraw for the feature. The invert drawn was a 5, meaning he would take the green from inside the third row. The race was over as soon as it started for Nienhiser, as he clipped an infield tire on the first circuit and bent the front axle enough to have to retire from the event.
Saturday night got off to a fast start as well. Paul qualified second fastest overall at 9.536 seconds around the 1/5th mile Macon Speedway. "I had high expectations going into Macon after we ran second there with the All Stars earlier this summer. I knew we'd need a little luck to pull it off but I was confident we would have the speed."
Making a solid charge in his heat race from the sixth starting spot to finish second, Nienhiser would find himself in the invert for the top six starting positions in the feature. The invert was a 4, meaning Paul would line up inside the second row. Quickly maneuvering into second, he pursued race leader Justin Peck for the majority of the race. Using a late race restart and a well-timed slide job, Paul would take over the lead with seven laps remaining and run off to win the main event. "It feels good to be back in Victory Lane. My guys never give up on me and I had to redeem myself after taking us out of contention on Friday night. I think we have a lot of momentum going into the Ironman 55 this weekend at Pevely."
This coming weekend includes a two night showdown at I-55 Raceway in Pevely, MO with the World of Outlaws for the Ironman 55 on Friday and Saturday.
For any sponsorship or marketing inquiries, please contact Paul at paul@nienhiser.com
Paul would like to thank the following partners and friends for their continued support: CAM2 Blue Blood Racing Oil, Mason Sound, Innovative Design, Fierce Herbicide, Wessler Bros. Agency, Bradshaw Custom Pumping, Littleton Storm & Timber, Sun Stoppers Window Tinting, Engler Machine & Tool, Factory Kahne Indy, Bob Hawks Autobody, Rider Racing Engines, Kaeding Performance, Steve Thomas Racing, Butlerbuilt seats, John and Bev Nienhiser, Ralph and Drake Willhite, Roger Staake, Greg Ford, and Craig Grimsley!
---
Submitted By: Paul Nienhiser
Article Media
Back to News