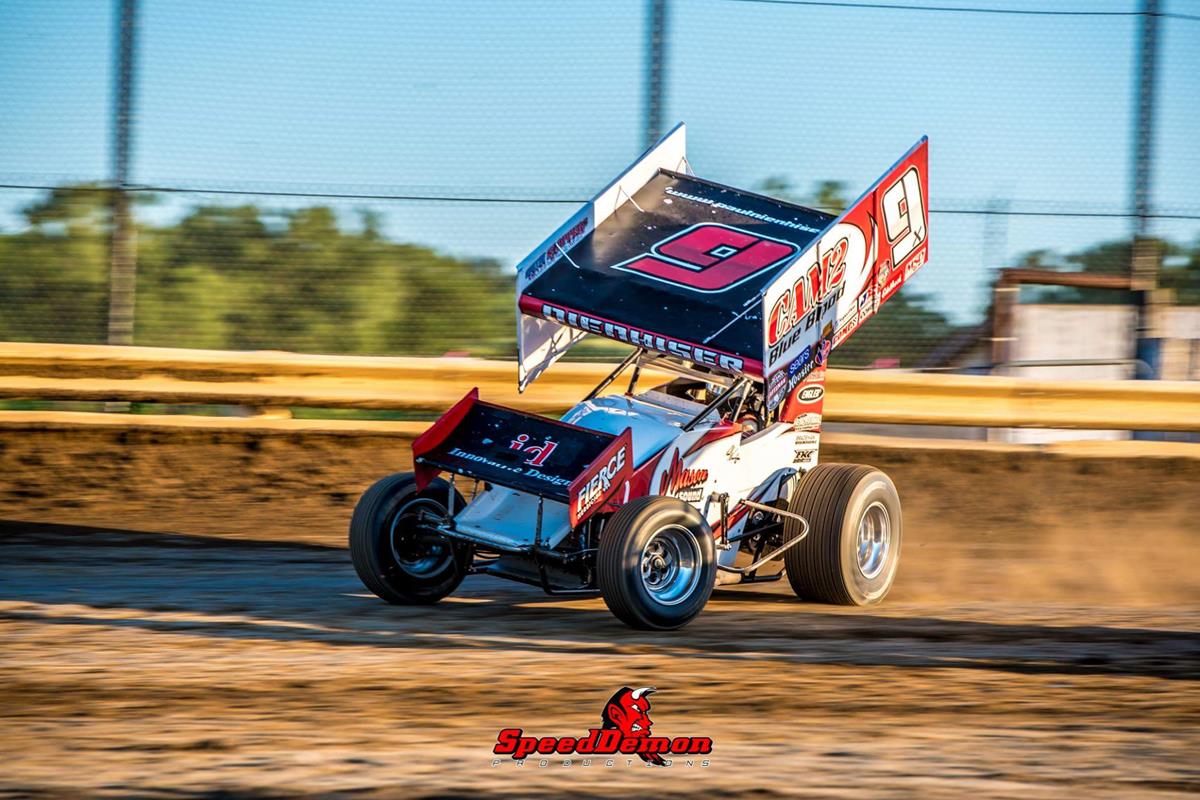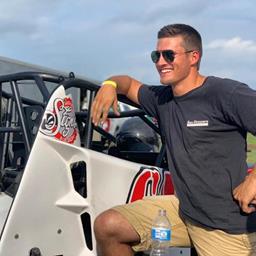 ---
Stellar Weekend with the All Stars for Paul Nienhiser!
Paul Nienhiser went head to head against the All Star Circuit of Champions this past weekend in the Midwest. This would be his first real attempt to race against the All Stars, having blown an engine in hot laps a year ago at Lincoln Speedway.
Kicking things off Friday night, Paul qualified 6th quickest amongst the 37 car field. "We were just a tick off of quick time, I wasn't quite getting off of turn 4 well enough but I knew it was a good lap. That kind of set us up well for the rest of the night." With the All Stars racing format, that lined him up 3rd in his heat race.
Paul and former World of Outlaws feature winner Carson Macedo would go all out in a battle for the 2nd position in their heat race for a spot in the dash that night. Paul managed to secure a 2nd place finish and then drew the 4th starting position in the dash. Following up his 3rd place finish in the dash, Paul lined up 7th for the A main.
A hard fought race saw a charging Nienhiser rally to 2nd late, and pass the current and defending All Stars champion Chad Kemenah for the runner-up spot. "My car really came to me at the end of that one. Without having any cautions nothing was handed to us, and we had to earn it."
Saturday night the series traveled to Macon Speedway. Paul again started the night off strong with the 2nd fastest qualifying lap. "I knew we had to get qualified well, which we did. Track position at a place like Macon is everything." Paul started and finished 4th in his heat race, securing a spot in the dash again. This time, Paul would make a challenge for the lead and win the dash from the 3rd starting spot, therefore setting up to take the green flag in the main event from the pole position.
Paul battled for the lead for the majority of the grueling 40 lap main event, but ultimately wound up 2nd for another runner up finish in his 2nd race with the All Stars. "You hate to be greedy, but after running 2nd the night before, running 2nd again wasn't good enough for us. We really wanted to get a win against these guys. Still proud of my team and where we are right now though."
A third and final night of racing saw Paul and the All Stars travel to 34 Raceway in Burlington, IA. Paul had high hopes of another great finish, after winning the IRA race there in April. "I knew the field of cars would be really tough. You had guys from Knoxville and the outlaw races that weekend along with Bill Balog from the IRA make the trip." Paul qualified 16th on a fading racetrack. "We qualified 16th, but it was 3rd in our group so I knew we were good again. The track just didn't hold up great."
Paul would start and finish 2nd in his heat race, securing a dash spot for the 3rd straight night. After drawing another 4 in the dash, Paul would maneuver his way to finish 3rd and start the main even from the 6th position. After taking the green flag, Paul made a daring move around the outside of the racetrack that nearly ended in a disaster, but managed to save it and keep the car off of the wall without stalling. "I slid into 3rd or 4th at the start, and decided that I was going to go for all the marbles on this one. I wanted to win, but things went south in a hurry. I got up over the cushion and fell back to 10th, but got going again and made the top work later to get another top 5. It was a great weekend for us." His 5th place finish would follow his runner up finishes from the previous two nights.
This weekend the team heads east for the first two nights of Ohio Speedweek, racing at Attica Raceway Park in Attica, OH on Friday and the famed Eldora Speedway in Rossburg, OH Saturday.
For any sponsorship or marketing inquiries, please contact Paul at paul@nienhiser.com or John at john.a@nienhiser.com
Paul would like to thank the following partners and friends for their continued support: Cam2 Blue Blood Racing Oil, Mason Sound, Innovative Design, Fierce Herbicide, Wessler Bros. Agency, Bradshaw Custom Pumping, Littleton Storm & Timber, Engler Machine & Tool, Factory Kahne Indy, Bob Hawks Autobody, Rider Racing Engines, Kaeding Performance, Steve Thomas Racing, Butlerbuilt seats, John and Bev Nienhiser, Ralph and Drake Willhite, Roger Staake, Greg Ford, and Craig Grimsley!
---
Submitted By: Paul Nienhiser
Back to News