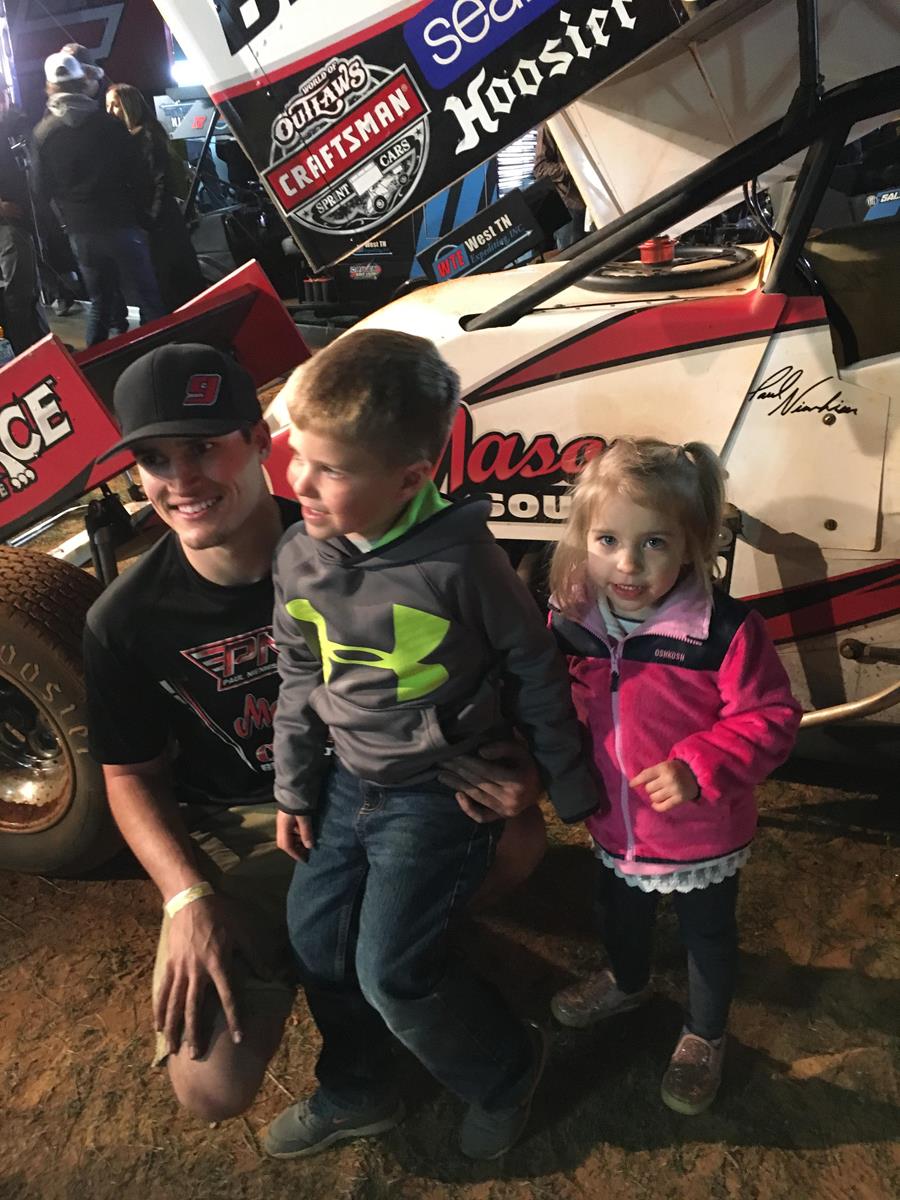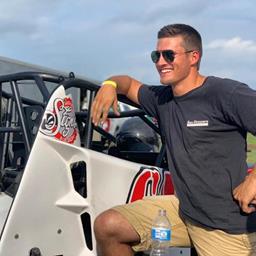 ---
Tough Run in Texas for Paul Nienhiser
2017 did not get started as ideally as Paul Nienhiser wanted. The team traveled to Texas with the World of Outlaws Craftsman Sprint Car Series at Lonestar Speedway in Kilgore, TX and lost an engine during hot laps. After rebounding to make the A main, more troubles ensued.
"We definitely didn't get the start to the year we had hoped for," said Paul. "We went down there to get a jumpstart on our season back home and kind of knock the rust off you know. It was pretty devastating to make just a couple of laps before losing the engine in hot laps." The team, missing a couple of key crew members that normally travel, had to rely on help from friends and family that showed up to help. They worked feverishly to get a new engine in the car, but not in time to qualify or run the heat race.
"We definitely couldn't have made the engine swap without all the help we had." Paul went on, "It was unfortunate we missed out qualifying and running the heat. I kind of just had to make a guess on where to set the car up for the B main and that would be our only shot in making the show."
After having just a couple of laps under his belt at the track, Paul started at the tail end of the B main and grabbed the last transfer to make the A main. "I really had to learn quick and try to get comfortable in the B main. It was a long ways to drive to not make the show so we didn't want that to happen. The car was pretty good but I don't think I was turning as good of laps as I could have. It was still good enough to get us into the show, and after the troubles early in the night that was a win for us."
Paul again started tail on the field in the A main, hoping to make some moves forward and log some laps. "I was pretty happy with how the car handled after the B main, so we made a couple of changes before the A and went out to just make some solid laps so we could move on to Saturday and start fresh." However, it was only a matter of time before more issues arose. "Believe it or not, early in the race a giant mud clod or rock or something blasted my helmet. It surprised me and then I realized I had a hole in my helmet visor. I tried driving one handed until I couldn't see out of my visor any more." He had to pull into the infield shortly thereafter, ending the night for the 9 team.
Saturday nights races at Gator Motorplex in Willis, TX were cancelled due to rain, and rescheduled for April 13th.
For any sponsorship or marketing inquiries, please contact Paul at paul@nienhiser.com or John at john.a@nienhiser.com
Paul would like to thank the following partners and friends for their continued support: Mason Sound, Innovative Design, Fierce Herbicide, Wessler Bros. Agency, Bradshaw Custom Pumping, Engler Machine & Tool, Factory Kahne Indy, Bob Hawks Autobody, Rider Racing Engines, Kaeding Performance, Steve Thomas Racing, Butlerbuilt seats, John, Bev and David Nienhiser, Ralph and Drake Willhite, Roger Staake, Greg Ford, Craig Grimsley, Lanny Auringer, Pat Dullnig, Marty Prachyl and Glen Leclaire!
---
Submitted By: Paul Nienhiser
Article Media
Back to News